Spoke Communicates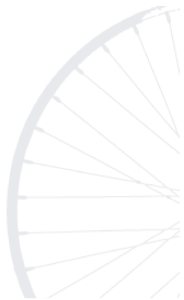 You and your cause are unique. We will collaborate with you to determine the most efficient and effective way to share your unique story with the people you need to reach.
Spoke's work will always be tailored to make the most of your strengths, within the context of your specific needs and budget. Whether we define a detailed scope of work with a fixed timeline or collaborate on an hourly basis, you'll receive the focus and attention you deserve.
Spoke Connects
Spoke engages a powerful network of creative professionals and strategic partners to accomplish your goals. From seasoned researchers to graphic designers and professional proofreaders, we work together seamlessly to support your needs.
Spoke Provides
Spoke offers a full complement of communications services. We specialize in:
PUBLIC AFFAIRS
Research, environmental scans, coalition building, and crisis communications.


 Your dedicated Coordinator, Analyst and Trusted Adviser.
MEDIA RELATIONS
Press releases and op-eds, media lists, email and telephone pitching.


 Giving voice to your great work, from the Carmel Pine Cone to the LA Times.
STRATEGIC COMMUNICATIONS PLANNING
Brainstorming, audience testing, planning, and great writing.


 The support you need to define the road forward.
ONLINE + PRINT COMMUNICATIONS
Graphic and web design, social media, collateral development, and complete brand packaging.


 Your communications, online and off, united under one powerful brand.
EVENTS & MEETING FACILITATION
Full-service event management, targeted event support, and facilitation of one-on-one and small-group meetings (including planning, agenda development, and in-person facilitation).


 Support so complete, you'll be relaxed enough to enjoy your own event.